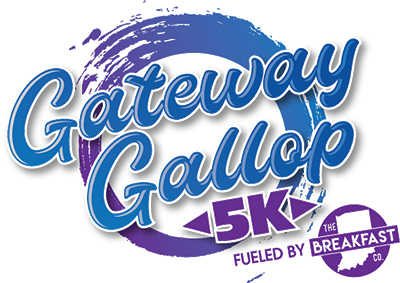 The Gateway Gallop 5K Walk/Run (formerly the Flapjacks 5K), a community event to raise money to support westside trails, will be held on Aug. 5 at 8 a.m. at Ben Davis High School. Funds raised help to support the work of the B&O Trail Association and the White Lick Creek and Vandalia Trail Alliance. Each year, we have had a great partnership with our breakfast spot in town: The Breakfast Company! They will once again be serving up delicious pancakes for us all! So come out for this great event with the new name but same great pancakes! You can register here.
Our event continues to grow, thanks in large part to our sponsors. Approximately 400 participants are expected in 2023! Please consider sponsoring our event this year. To maximize your marketing opportunity, email confirmation of your sponsorship level and artwork by April 7 to be included in printed marketing materials, and June 1 to be included on the registration website and social media.
If you have questions, please contact Susan Scott, Outreach Coordinator, at outreachcoordinator@indygateway.org.