It shapes our opportunities — our access to quality education, good jobs and many other things that enrich our lives. Indy Gateway is working to make the west side of Indianapolis a place where people want to live and work—and stay and play!
Improve standards of health and living
Promote cultural opportunities
Assist in securing funds for the development of trails
Expand the project sponsors and partnerships
Advocate for expanding green spaces and beautification efforts
Trailhead for B&O Trail Design
Indy Gateway Board of Directors has approved funding for professional services for the design of a Chapel Rock Trailhead. This project is a partnership with Chapel Rock Christian Church and the B&O Trail Association (BOTA).
Learn more
Experience Bending Light at Shelton Heights!
The artworks make light more "visible" by demonstrating how light bends, using transparent and translucent acrylic rods.
The installation serves as an oculus, which park-goers can look through, magnifying the environment around them.
The art also acts as an abstracted sundial for regular visitors.
This artwork changes the speed at which we actually see light. Slowing down to look at light helps us witness the importance of light in our lives.
Studio LZ also created "reading stations" that repurpose previously existing utility poles. Visitors can use Bending Light publication to see how words, colors and patterns change through the material.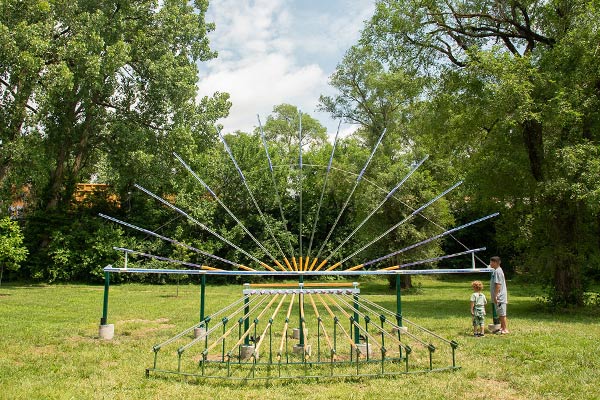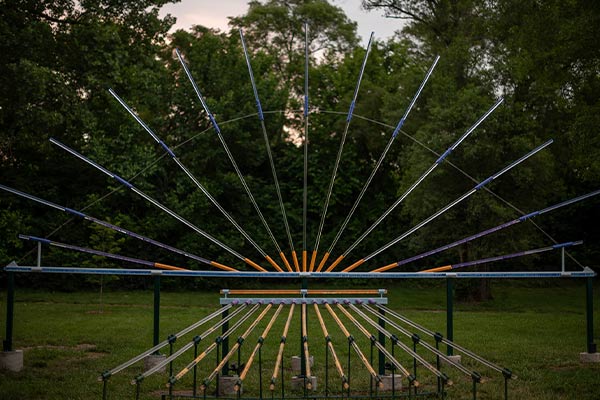 https://www.youtube.com/watch?v=yhUhuoRGKCI
"Local pedestrian trails were a visible and appealing way to add more interconnectivity between the west side and areas like Speedway, downtown and into Hendricks County. We knew that being connected to these vibrant communities would only enhance the quality of life for those who live and work on the west side."

Rick Proctor

Indy Gateway Board Member, Business Ownership Initiative