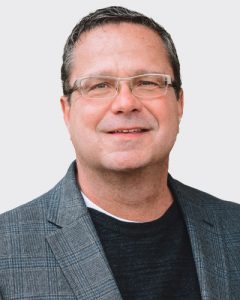 Troy Brosseau was named Indy Gateway Inc.'s Board President on June 10. His business is located on the Southwest side of Indianapolis, where he is active in the local community and has served as an Indy Gateway Board Member for five years. He is also a founding member of Merchants West, the local merchant association of the West Washington Street corridor, as well as a member of Westside Chamber of Commerce where he served on the board from 2016-2019.
Brosseau will lead a 17-member Board of Directors for Indy Gateway, which is dedicated to the stabilization and rejuvenation of the west side of Indianapolis through community and economic development. The organization's mission is to support efforts promoting economic growth, increasing opportunities for the revitalization of neighborhoods, and making the west side of Indianapolis a place where families want to live, work and play.
Indy Gateway was started by a group of people who love the west side of Indy. And that love has compelled them to dedicate themselves to the area's long-term sustainability. With many of Indy Gateway's members active in civic leadership, the organization naturally has ties to several organizations that support this tight-knit community. Since 2015, Indy Gateway has had a significant impact on the local community through the following ways:
Affordable Housing
Infrastructure
Quality of Life
Economic Development
Resources
Brosseau has been a local entrepreneur since 1985 and the President/CEO of a local privately owned Indiana utility provider since 1995. Brosseau has been an Officer/Partner in TelTec for more than 26 years. He is the driving force in changing the company's core business from a hardware provider to an all-inclusive utility provider with a complete range of services such as business fiber internet, hosted voice and more. While leading TelTec, Brosseau partnered with Indiana businessman, William H. Ball, and developed NPS, a California company providing public communications services. For over a decade, Brosseau was the managing partner for NPS, building a national presence in the public telecommunications industry.
Under Brosseau's leadership, TelTec also led the way to a more recent entrepreneurial business development in the tire inflation business. By adding advanced telecom technology and superior monitoring systems, Brosseau was a trailblazer in implementing "smart" technology that changed the way the tire inflation business provided its services throughout Indiana.
Brosseau is also one of the founders of the national trade association US Vending Solutions Alliance Inc., a 501(c)(6) organization that provides advocacy, knowledge and connections to assist members in maximizing their effectiveness and growth in the United States.